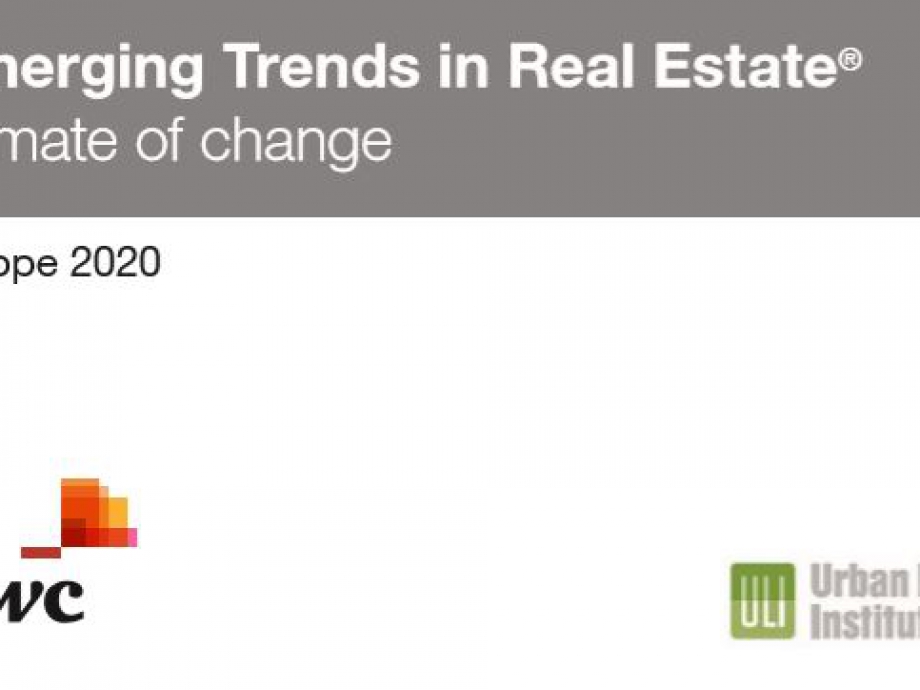 The threat of a global recession, escalating trade tensions between the US and China, and continuing uncertainty over Brexit have all clouded sentiment among Emerging Trends in Real Estate® Europe's survey respondents and interviewees. In terms of sectors, logistics once again tops the rankings for investment and development prospects.
The same bullish sentiment holds true of residential despite a new regulatory threat to rental housing – rent controls – in several cities across Europe. Acute supply shortages are still proving a compelling reason to deploy capital into residential, which in its various forms dominates the investment rankings for 2020.
As Emerging Trends Europe has highlighted over the past few years, the industry's is facing a transformation into becoming a service industry. There is a recognition that, for all the inherent self-protectionism that the traditional view of real estate supports, the industry sector that funds, builds and operates the space in which we live, work and play, is starting to embrace complexity and respond to its true role as part of society's infrastructure.In traditional real estate speak, this means that increasingly the industry believes operational risk is one worth taking to achieve target returns.