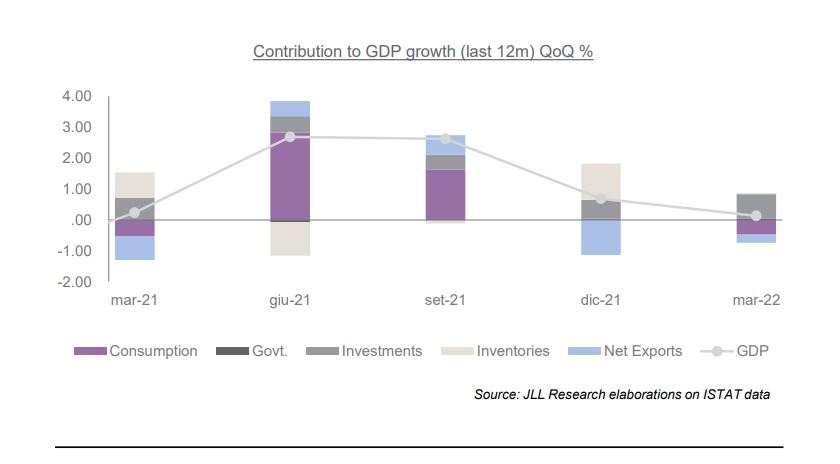 JLL. Office snapshot H1 2022 – Market Overview
The office sector confirmed to be the most dynamic in H1 2022, recording 39 transactions and representing the 40% of the investments with around € 2.5 bn (+186% YoY). Volumes show a steady pickup compared to one year ago, with the number of deals (+15 YoY), testifying the solid attractiveness of this sector.
Milan continues to drive the volumes, representing the 54% of the total across 24 deals,
located in both the central and peripheral areas of the city. Rome recorded 8 deals since
the beginning of the year, for a total of around € 740 mln, mainly located in Centre and
E.U.R. submarkets. Most volumes were allocated by international capitals (77%), while domestic investors
were involved in 9 deals for around € 488 mln.
In Q2 2022 prime net yields remain stable in both Milan (3.05%) and Rome (3.50%)
compared to the previous quarter, but decreasing on an YoY terms.