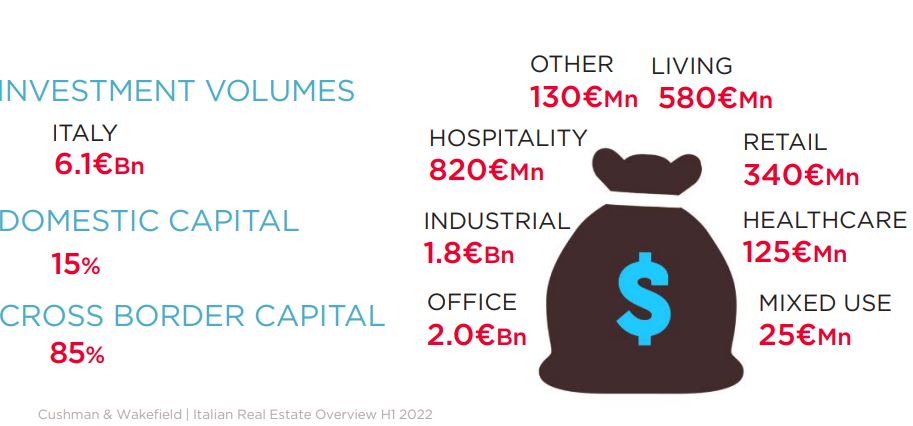 Cushman&Wakefield. Italian Real Estate Overview H1 2022
In H1 2022, real estate sectors continued its race in the first half 2022 with both occupier and investment markets posting positive results. Investment volumes stood at circa 6.1 €Bn, more than double same period last year and +17% compared to 2019. It's the highest first half ever confirming the high interest in the market. Capital flows for real estate are still robust but the new "higher rate" environment will add more cautiousness in the second part of the year.
Indeed the collapse of Prime Minister Mario Draghi's national unity government and the elections that will take place in September 25t, combined with the war in Ukraine, the geopolitical turmoil, the energy crises, rising inflation and tightening policy from central banks, have all resulted in warns of recession for the global economy.