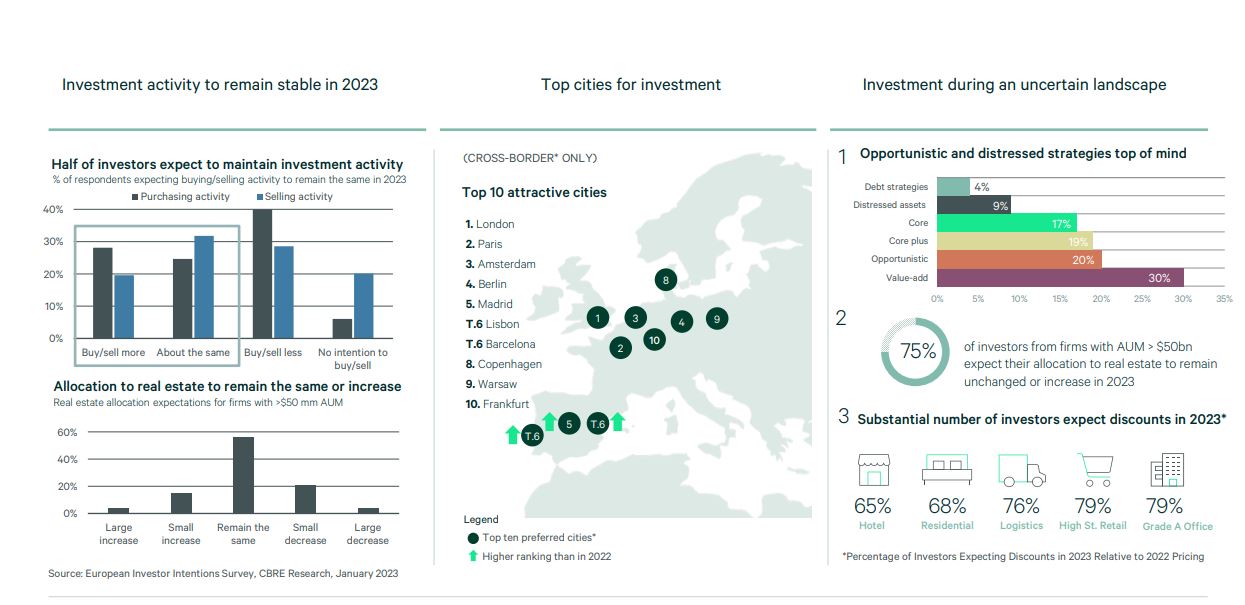 CBRE. European Investor Intentions Survey 2023
Key findings of the survey include:
Buying and selling expectations and capital allocation to real estate is due to remain stable in 2023, including among institutional investors with the largest AUM profiles. Opportunistic, distressed and NPL strategies may garner significant interest in the upcoming year.
While office remains the most sought-after sector in Europe, residential continues to close the gap.
The UK is expected to have the strongest 2023 performance among major markets.
Downward pressure on pricing is expected to ensue across all asset classes. Investors
expect the deepest discounts to occur in value-add office, retail, and logistics.
ESG remains on the forefront of investors' minds even among an uncertain geo-political and macroeconomic environment.